Lee joined Moore Construction Services in 2022 as a Assistant Project Superintendent, supporting our project superintendents. Specifically, he manages trade coordination and electronic paperwork the projects require. His experience in the industry has given him the tools to succeed on the jobsite as a passionate team player with a proactive approach.
On working with you – I am a team player that likes a system to be in place for the most efficient process to keep the project moving along smoothly.
On your favorite project – Orchard Hills apartment complex: Multi-family unit construction with tight turnover dates on multiple buildings with all trades working like clockwork was an awesome experience.
On your own time – If I am not spending time with the family; I'm golfing, fishing, coaching track & field or paintballing.
On working in Construction – I love the challenge of the constantly changing environment, it is never the same day twice.
"I would like to thank the Moore Construction Services' team. I know that I am biased, but I believe we have assembled an exceptional team of construction professionals that are passionate about construction and delivering results to our customers."
Mike Moore, President, Moore Construction Services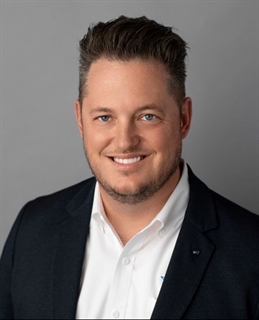 "Moore Construction Services' project management is secnod to none. There were no details missed and they were always available whenever there was something needed. We couldn't ask for a better partner on our huge building addition project. We are alerady in discussions with the good folks at Moore for more expansion projects here at Five Star!"
Corey Schultz, Vice President, Five Star Fabricating, Inc
"We view Moore Construction Services as a valued partner. Every member of their team is professional and great to work with. They provide honest, expert advice and deliver quality results. The Moore team is excellent at bringing together competing perspectives and building consensus."
Donna M. Bembenek, President, Catholic Memorial High School
"The staff at Moore Construction Services was very friendly and considerate of our building requirements and addressed our concerns promptly and efficiently. From design through close-out, the Moore Construction Services staff listened to our needs and addressed our concerns in a highly professional manner. This helped make our building experience a very enjoyable one. We would highly recommend using Moore Construction Services for your building needs."
Jim Hart, Utility Manager, The City of New Berlin
"As soon as I met Mike Moore, I felt like we were friends. Then I met the entire company, the Moore Constructions Services family, and it's been a fantastic experience because each one goes above and beyond anything we ever hoped or wanted."
Pastor Bill Knapp, Lead Pastor, Fox Point Lutheran Church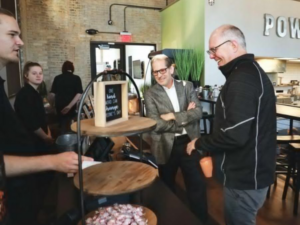 "We started Ally's Powerhouse Cafe as a vision to bring to life a historical building in Milwaukee county. Moore Construction Services accepted the challenges of maintaining the charm of this beautiful, historic building that is on the National Historical Registry, while creating a beautiful, timeless cafe within it. Their expertise and care to details has been outstanding. They assisted us in every detail and walked us through the process, always taking care of our needs and watching our for our interests. As in all projects, problems do occur, and the Moore team was exceptional in working through them, without any hesitation, and were always able to find creative solutions.
One of the most fabulous attributes about Moore Construction Services is that they stand behind their work. They have followed through with all promises to care for us after the build was completed. It was a pleasure to work with an amazing company with such integrity in all they do."
Rod and Michelle Zimmerman, Owners, RAZ Hospitality Group
"The City of New Belrin has worked with Moore Construction Services on multiple occasions, such as our Historic Museum, Utility building additions, Activity and Recreation Center, and DPW. Our residents expect an efficient and cost-effective approach while also providing facilities that our community can be proud of. Moore understands these values and has been able to seamlessly work with our elected officials and staff to complete our projects. Working on public sector projects can have its challenges and it has become abundantly clear that Moore is always up for the task."
Dan Hogan, Code Compliance Specialist, City of New Berlin